A week's gone by, the dust has settled, the inbox is tamed, but we're still talking about the incredible time we had at Tune's Postback conference.
Postback is famous for its parties. We kicked things off with a yacht happy hour with our friends at Mundo Media and Espire, enjoyed a casual rooftop hangout with Feedmob , caught a Mariners game with TMGA and of course hit Tune's official after party at MOPOP. Most of all, we loved checking out the local bars and parks to view the Space Needle from every .possible. angle.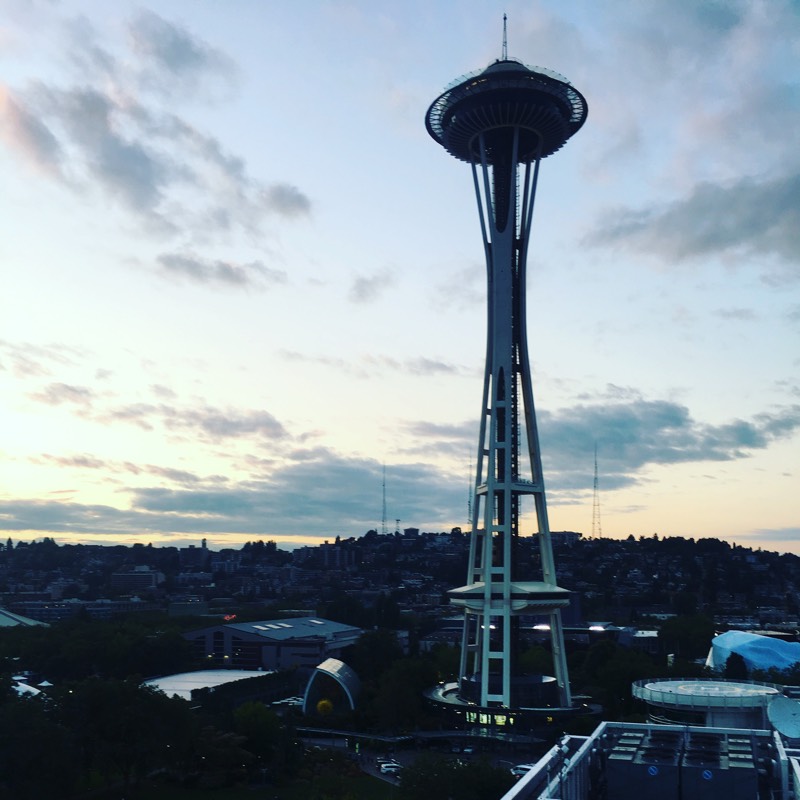 Many returning attendees said the event was shrinking year over year,  but we found it full of inspiring conversations and content nonetheless.  
So what was everyone talking about? At the moment, the customer is on a pedestal. In ad-tech, we've been taking advantage and monetizing the customer for so long, that we forgot he's the customer at all. We forgot she's the real reason for what we do. As Inmobi's Andrew Gerhart put it, "Users' expectations are higher than ever. They don't want you to take their data, they want content for free, they don't want to see your ads." 
On the data side, there was of course a panel on GDPR and how companies are adapting to the new regulations. We spoke to one gaming client who had actually stopped monetizing some of their titles through ads at all because they didn't feel ready to safely share targeting data with vendors. Another key point was around making better use of the data we do have to see customers and their journey in a more holistic way. "If you're struggling with growth, it's because you're only using big data. You also need thick data" said keynote speaker Tricia Wang, referring to the information we can gather and measure on an emotional, human story level.  
One of the behavior insights that Tune had published back in May was that nearly half of the 'new' installs measured are actually re-installs. This points us again to the importance of the customer journey, giving a quality experience that will bring her back.  
Improved customer experience brings us to the second major point – no one wants to see ads. Nothing new, but marketers are experimenting with more ways to get the message out that feel less intrusive. 
Influencers received a lot of buzz as a channel, with a session dedicated to the topic as well as several influencer-focused networks in attendance. Influencers deliver built-in trust and hopefully brand affinity, and the channel is now completely measurable. However, as most expect to be paid a flat fee upfront, ROI is a bit of a gamble
Playable ads and rewarded video are still growing as formats that feel less intrusive and drive customer engagement. The challenge here is supply hasn't caught up with demand, especially on playables which few publishers so far support.
The OTT space is growing fast as audience size is increasing and users remain more conditioned to see ads there. Fill rates are an issue – what is more annoying than seeing the same commercial repeat half a dozen times during a single episode? The OTT panel discussed the fact that mobile is a mature market (the app store is 10 years old now) and OTT is the new frontier for innovative ways to reach users.
As Tune CEO Peter Hamilton put it, "mobile-best" marketers need to find "people considerate" ways to forge a deep customer connection. "Knowing your customer and giving them what they want is more important than trying to convince them of what they need." It echoes what's been said on the programmatic side, and with the whole ecosystem on the same page, working together to keep the customer in mind, we keep our communication channels with him open and our industry will continue to thrive.